Replacement Engines
Replacement Engines
The idea of sourcing a replacement engine for your car can certainly be a daunting one. Most of us lack the sufficient knowledge or the expertise in doing so and are often put off by the fear of being ripped off. Here at MKL Motors we have a friendly team with knowledge in the field who are happy to offer you advice to make the process of sourcing a replacement as easy as possible. With a sophisticated database in-place we can quickly identify exactly which replacement engine is required for your vehicle. We also have a number of links to various fitters so we can certainly make it a pain free process and have your car back on the round in no time.
All Reconditioned Replacement Engines have had the following work done:
Brand new head gasket is fitted
Brand new big end bearings are fitted
Brand new main bearings are fitted
The cylinder head is thoroughly pressure tested
The cylinder head is skimmed and valves are re-seated
Brand new valve seals fitted
The camshaft is thoroughly inspected
The crankshaft is reground
Brand new crankshaft bearings are installed
The oil pump is thoroughly inspected
The oil Pressure is tested
Oil leaks tests are conducted
Brand new piston rings are fitted
Brand new piston liners are installed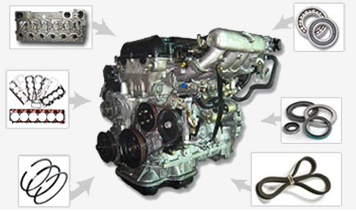 Production Process for Reconditioned Replacement Engines :
TESTING
Where possible units are taken from vehicles and tested for overall condition where the engine is run through a diagnostic program and compression tested.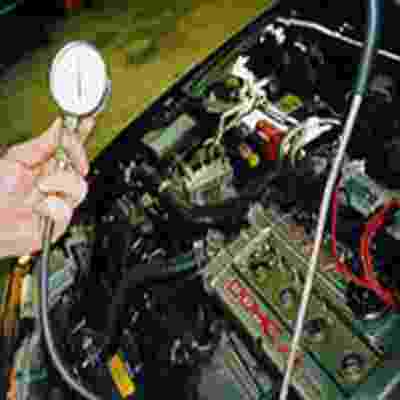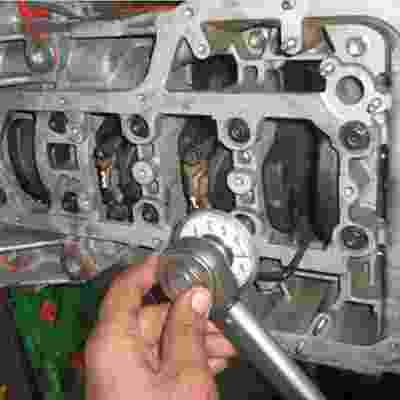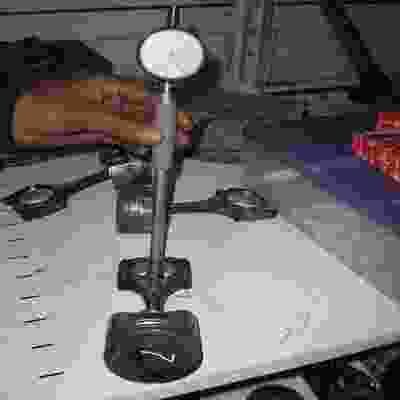 DISMANTLING
The units are then dismantled by experienced engineers where all working parts are checked and worn parts are discarded.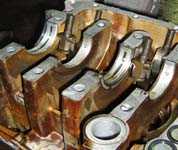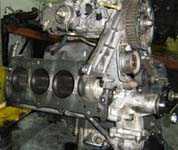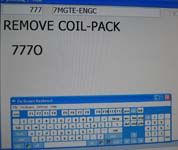 PARTS REPLACEMENT
After dismantling all worn and discarded parts are replaced with brand new parts. Our supplier uses high quality parts to ensure you receive an excellent product built to last.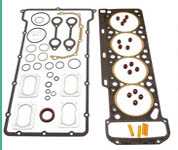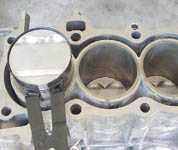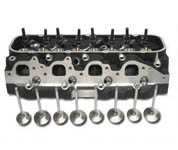 ASSEMBLY
Once the parts are replaced our experienced engineers assemble the units to exact manufacturer specific standards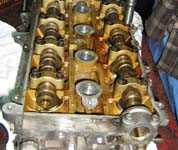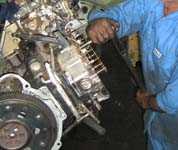 WASHING
All units are thoroughly washed, once dry the units are then painted or sand blasted so that the external condition reflects the excellent internal condition of the engine.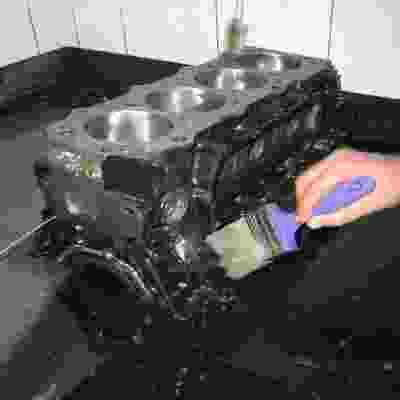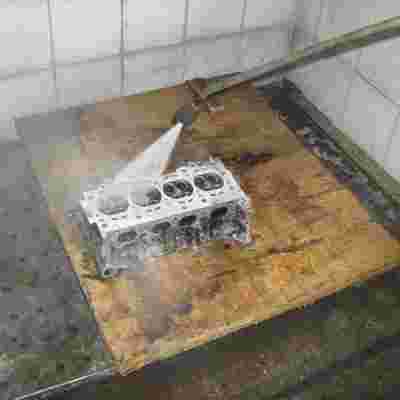 FINAL TESTING
In the final testing phase many units are started and run on a bench test before being put through a compression test and engine diagnostic to ensure you receive the most reliable unit.