A commercial client of ours came to us with a vehicle of theirs that had suffered from engine failure. Typically with the nature of the usage of commercial vehicles you will find that they cover a great deal of mileage in a very short period of time. We often find that as a result of the heavy usage of these vehicles, the issues are not likely to be restricted to the engine alone, and that we would uncover a number of problems that would need to be rectified.
We have always stressed changing oil and oil filter at least every 5,000 miles to keep your vehicle running in good health. However, with commercial vehicles we would actually recommend changing the oil at least every 3,000 miles to cope of with the huge number of miles that they cover.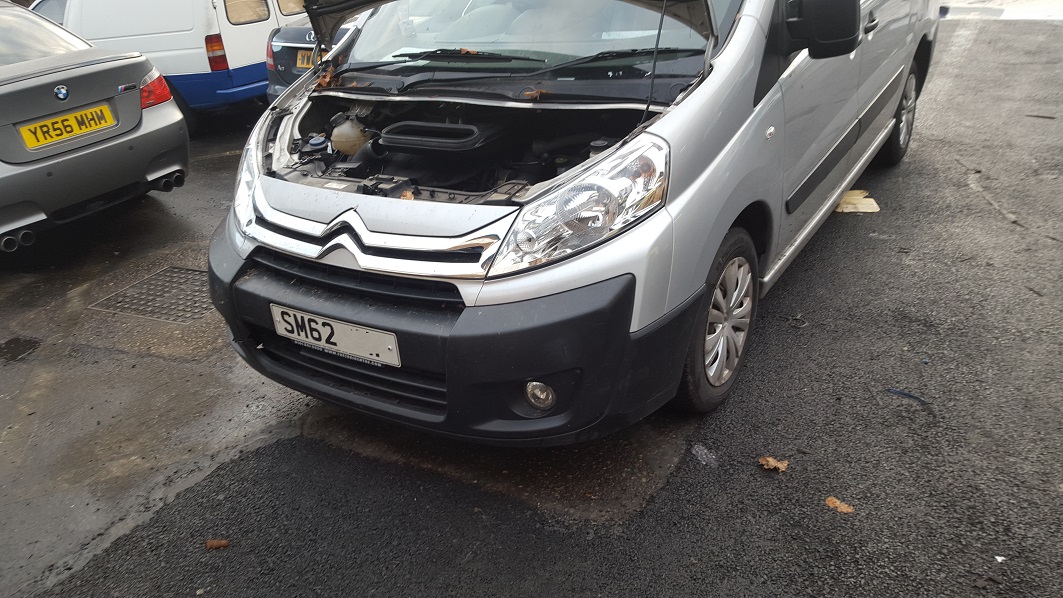 With most commercial vehicles the front end needs to be removed in order to effectively replace the engine.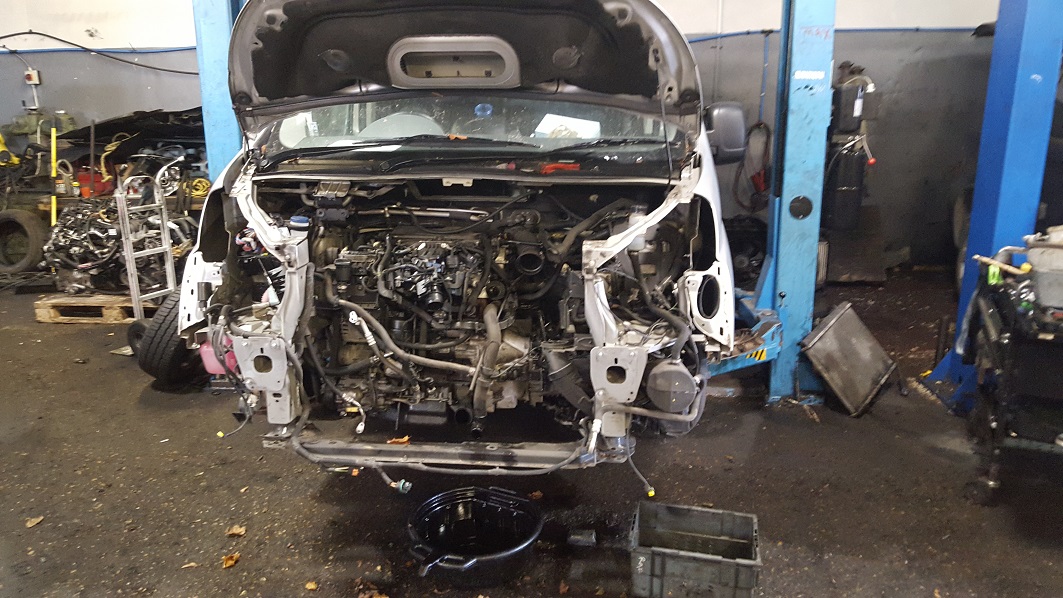 Once the engine was removed, we then build up the replacement engine with the clients bolt on ancillaries before installation
Once the engine is fully installed we can begin the testing procedures and identify if there are any additional faults in the vehicle.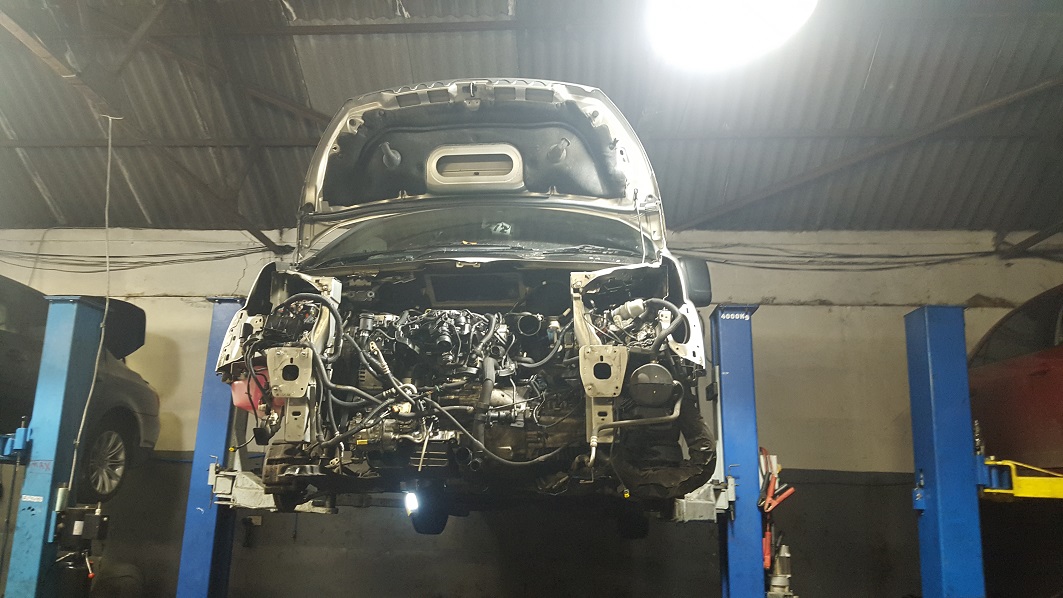 The turbocharger and battery were found to be faulty and needed replacing. 3 of the 4 injectors reported faults from the diagnostics check and also required replacing. If there are additional repairs that require attention on your vehicle always get into the habit of asking your repairer for reports where possible so that you can get a better understanding of what went wrong in your vehicle.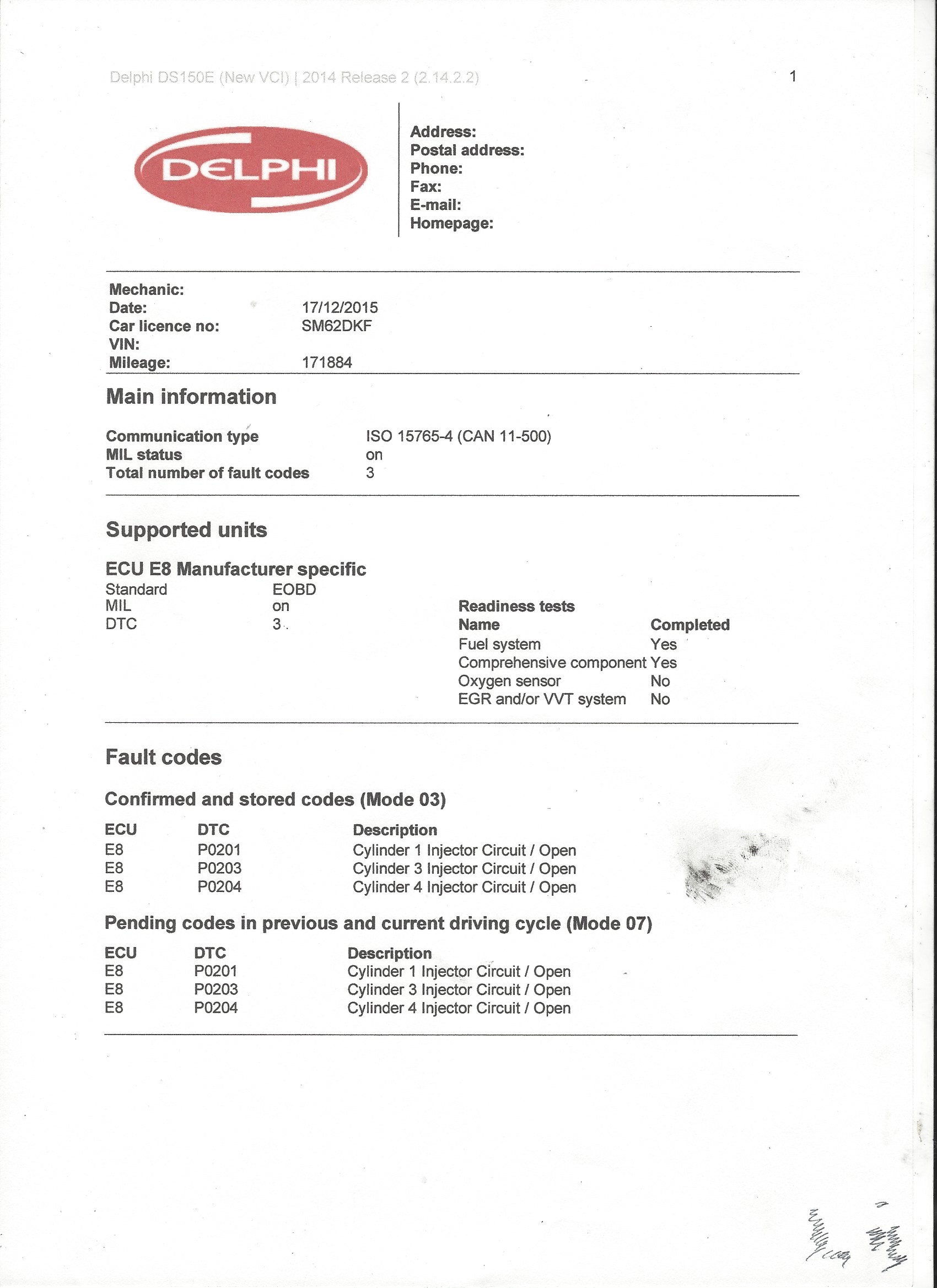 Finally once the installation is fully completed, we always make sure we take the vehicle out for a minimum of 3 long test drives before releasing the vehicle back to our customer.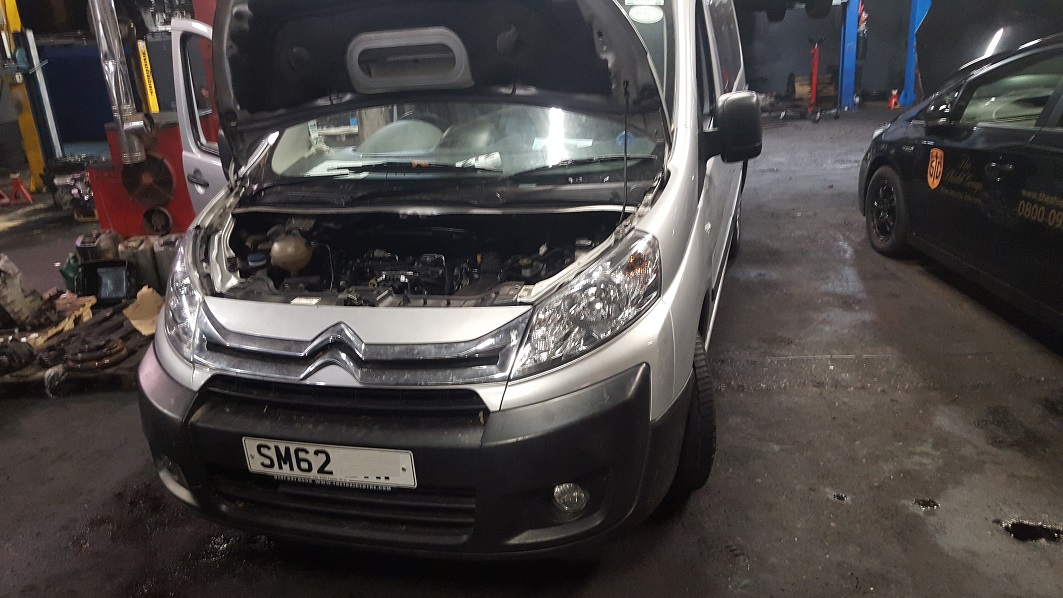 Testing is complete, customer is happy 🙂