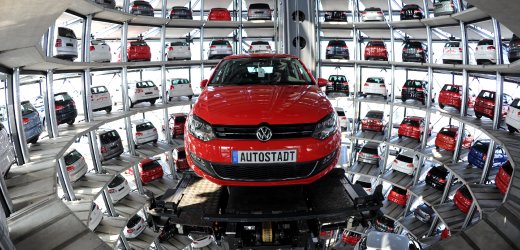 Vehicles have always been a prime source of carbon emission. As per a study, automobiles account for nearly 15% of Europe's total CO2 emissions. According to a report that was released by a Transport and Environment NGO, Germany and Poland have been listed as the countries having the highest CO2 emissions. Even the motor vehicle tax policies in these two countries are the weakest.
In order to check the raising level of CO2 in Germany, the country's environment agency slammed the German automobile sector. The agency stated, "The German transport sector needs to step up efforts to combat climate change." The agency blamed that the high rise in CO2 emission is because of a trend of owing more powerful and heavier cars and an increase in freight transport through road.
According to German's Federal Environment Agency (UBA), the area's transport sector—the only sector that has not managed to meet carbon emissions standards compared to 1990—accounts for almost a fifth of the country's overall greenhouse emissions.
"Because more and more freight is being transported by road and the trend is going towards heavier cars with more horsepower, more economical engines have served little purpose for climate protection," said UBA president Maria Krautzberger.
As the number of goods transportation by road has increased by a third between 2000 and 2013, the agency demanded more freight transport to be made through rail and ships. The agency is also planning to extend a road toll on Lorries and vehicles that are heavier than 3.5 tonnes.
And due to all these developments, the transport sector is obliged to cut CO2 emission by 10 million tonnes by 2020 under a climate action program that was laid by the German Government last December.