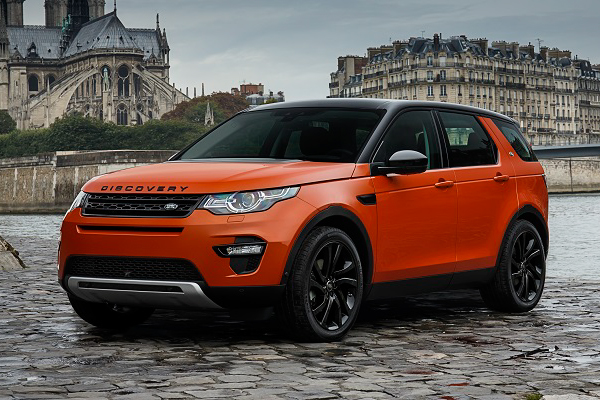 Land Rover, a reputed name in automobiles, brings good news for the SUV lovers. Discovery Sport empowered by JLR's advanced 2.0-litre Ingenium diesel engine is now available to place order. The new arrival from Land Rover is now priced affordably compared to the present 2.2-litre Discovery Sport.
The latest Discovery Sport 2.0-litre four-cylinder Ingenium engine is now available in basically two states of tune, with either 148bhp or 178bhp. With increased efficiency and more kinetic powers, the new Land Rover Discovery Sport is now attracting so many SUV lovers have found the SUV with a 6-speed manual transmission installed as standard fixture.
A 9-speed automatic gearbox is an optional installation for the higher-powered series of Discovery Sport that offers increased 5+2 optional seating facility in combination with the increased powerful 178bhp engine. In addition, the Ingenium diesel engine is also known for its higher efficiency to lessen running cost, as the new car is now capable of 57.7mpg and 129g/km of CO2 with its best effectual system Moreover, the service breaks have also been stretched to 21,000 miles from the previous 16,000 miles.
With so much popularity with the SUV lovers, Land Rover's new arrival has received more than 6000 orders in UK so far. And the deliveries are expected to complete by the end of September this year. Along with Discovery Sport Ingenium diesel engine, Land Rover has also introduced a new flagship HSE Black in the series.