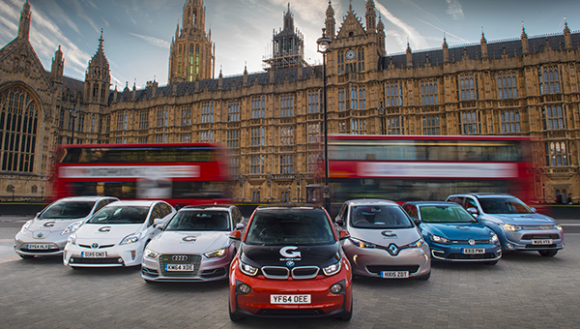 The UK government has extended the £5000 grant for plug-in car buyers till February 2016. This decision is taken to encourage sales of eco-friendly plug-in cars in the UK. As per this scheme, the government offers £5000 off from the price of cars that fall in the category of being Ultra Low Emission Vehicles—commonly known as ULEV.
Initially, the grant was valid until 50,000 electric vehicles will get registered in the UK–a figure that is expected to be achieved by November 2015. Now, the government has decided to extend the scheme so that more car buyers head toward buying eco-friendly electrically run cars and vans.
As per the scheme, all-electric or plug-in hybrid vehicles having CO2 emissions of 75g/km or below are eligible for this grant.
This government-backed campaign covers a wide range of cars, including city cars and superminis—Volkswagen e-up; Renault Zoe; family cars—Audi A3 e-tron® and Mitsubishi Outlander PHEV; and sports cars—Porsche Panamera S E-Hybrid and BMW i8. The range is to encircle fuel cell electric vehicles—hydrogen-powered Toyota Mirai among others—in future.
The main motive of driving this campaign is to position Britain as a world leader in the ultra-low emission technology. A minimum of £200 million is available for further grants; such whopping grant will prove to be an impetus for more and more people to opt for low emission motoring.
Transport minister Andrew Jones said: "The UK is now the fastest growing market for electric vehicles in Europe. We will continue to invest to help make this technology affordable to everyone and to secure the UK's position as a global leader." Now, citizens' support to securing the Mother Nature is the last element that is required to make the project a remarkable success.