Alfa Romeo 145 Engines

Shipping
Prompt reliable service

Easy Payment
Safe and Secure Payment

Warranty
Hassle free warranty to give you peace of mind on your purchase

Fitting
Full fitting available with specialist expert engineers
Contact Info
0208-133-6004

info@mkmotors.com
Alfa Romeo 145 Engines
Alfa Romeo 145 Engines can significantly enhance the quality and lifespan of an engine by rebuilding it with brand new parts through a stringent engineering process. The goal of this procedure is to restore the Alfa Romeo 145 Engines closer to their original manufacturing standards. However, the use of poor quality aftermarket rebuilding parts together with inexperienced engineers can quickly diminish the qualities of this process.

High Quality Alfa Romeo 145 Engines for Sale:

Here at MKL Motors we have a strong ethos which focuses on two things:

A high quality product
An exceptional customer service experience
We pride ourselves on offering high quality Alfa Romeo 145 Engines built with only quality branded parts by highly skilled and experienced engineers to ensure the consumer receives a top quality replacement Alfa Romeo 145 Engines. We also have a friendly customer service team with experience in the field who are happy to deal with all of your questions and queries.
So for all your Alfa Romeo 145 Engines requirements please do not hesitate to get in touch.
All Alfa Romeo 145 Engines have had the following work done:
Cylinder is pressure tested for cracks and skimmed slightly to renew the surface
All valve seats are re-cut / re-seated with new valve stem oil seals
Cylinder head is re-fitted with new head bolts and new head gasket
Engine block is crack tested and honed or fully re-sleeved if required
Engine block oil channels are cleaned to ensure there is no blockage in oil gallery
Crank shaft alignment is checked and reground on Big End Journals & Main Journals (0.25 to 0.50 crank grinding limits)
Crank shaft oil seal front and back are brand new
Brand new big end bearings are installed
Brand new main bearings are installed
Brand new oil pump is installed
Brand new piston rings are installed
Pistons and Con-rods are crack tested and replaced if required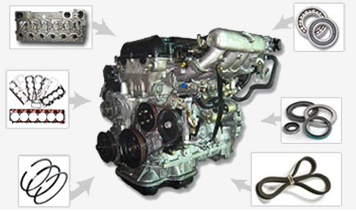 Production Process for Alfa Romeo 145 Engines :
Dismantling and Inspection:
The Engine is disassembled to its individual components for inspection of wear and tear. The engine is then fully de-greased using a hot steam pressure wash.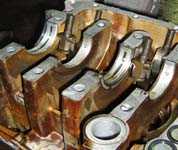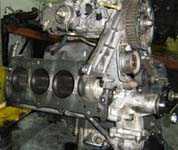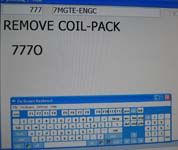 PARTS REPLACEMENT
The Engine will then go through a rigorous reconditioning process where a core number of internal parts are replaced irrespective of condition. If cylinder heads are found to have cracks, they are replaced with a brand new complete cylinder head.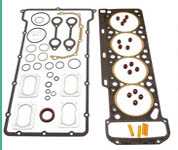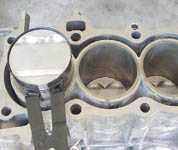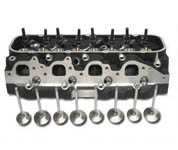 ASSEMBLY
The engine is then assembled with the correct torque settings applied to the new head bolts and the camshaft is checked for alignment and then polished before fitment....